Getting my first paid customer - month 4
This monthly update has crazy news in it: my first paid customer!
Launch early, launch often
Last month, we launched on Polywork, a friendly community that connects tech people who want to help each other. This month was another launch: getting featured in the 100 Days of No Code free newsletter.
100 Days of No Code
They are an organization that teaches people how to build technical solutions with nocode tools (Zapier, Airtable, ...). They run a free 100-day course, several times a year, with a daily tutorial about a specific technology. Each tutorial building on what was accomplished in the previous days.
I've written an article that introduces nocoders to automations. It explains how to connect Airtable, Zapier and GenerateBanners to automate image creation for a daily journal. This challenge led to 100+ signups on GenerateBanners and to 50+ users trying out the GenerateBanners Zap.
It was so fun to present my solution and to teach people about the power of automation!
The first paid customer
It wasn't through the 100 Days of No Code that I got my first subscriber, but through word of mouth on Twitter.
After clearing some confusion stemming from GenerateBanners UX, the user was happy with the solution and subscribed right away. This shows I still have some improvements to do on the UX (I've invested a lot in UX but one can always improve). It also shows the product is solving a true pain.
This puts GenerateBanners at 9.5€ MRR! There is a one-year 50% discount to thank the first couple of subscribers, that's why the number is so low.
Monthly Update
Product
We've integrated Paddle as a payment provider so that we could start getting paid customers.
The templates support custom fonts. When your font isn't in Google Fonts, you can now upload it in the editor and use it right away. This helps us match your designs as closely as possible.
We've got a blog, our first article is about integrating GenerateBanners with Next.js to create custom open graph images.
We've released three ecommerce templates with the help of AnnK. She has designed and implemented the templates that will help ecommerce owners use GenerateBanners to communicate on social media.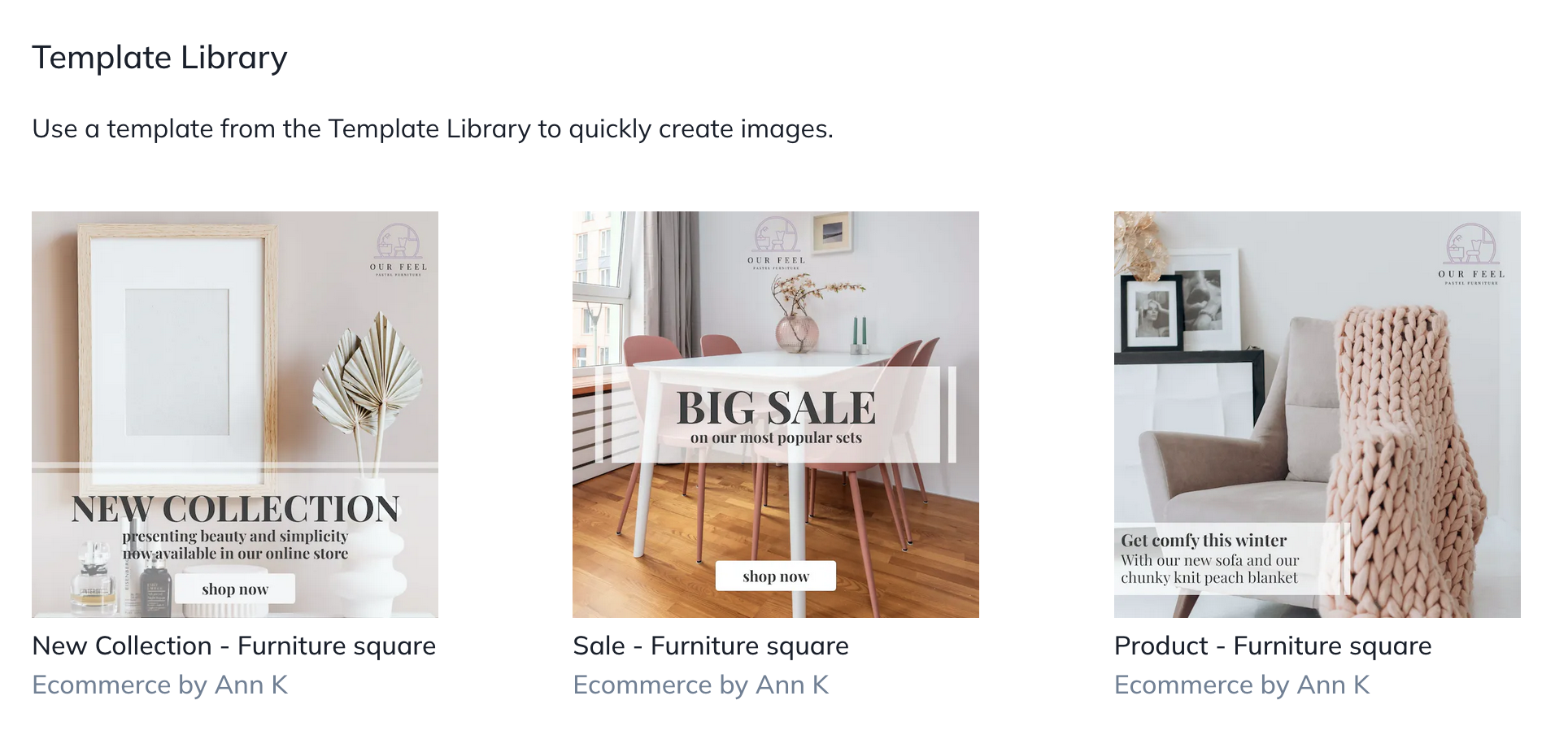 And as always I've released a lot of small bug fixes and improvements ✨
Business
The MRR is 9.5€ with one paid customer.
We're still running the early-user one-year 50% discount: EARLY22. I will keep that until I get a couple more paid customers.
Plan
With more users, my focus is on making their experience as delightful as possible. I keep solving their problems to help them and future customers.
I need to refine my positioning and niche. It's always easier to make efficient marketing when you know precisely who you're talking to. I've been focusing on image-automation for nocoders and open graph images for developers. I'm hoping to get some pointers along the way to make a decision!
---
Thanks to the 100 Days of No Code team for the collaboration and to my first customer!
Now is the right time to talk to your friends about GenerateBanners so that they can get their one-year 50% discount before it's removed.
Previous issue: Month 3